We can help resolve issues by developing custom electronic hardware and software when no off the shelf product is available to solve a problem.  We have always offered this as part of our Consultancy but expanded to offer this service externally in 2014, since when a number of solutions have been further developed into products themselves.
We have taken a number of items developed in-house to solve specific issues to market.  These are available via our own product store or through a network of resellers.  Further details of these are on the products page.
If you have a tricky problem to solve, please get in touch, we love a challenge even if the timescales are short.  Previously solutions have been developed and delivered in very short timescales.
We have experience in;
Electronic Product Design & Prototyping
Embedded software development
PCB layout
MCU Families; Microchip families, especially the PIC32 and PIC18 8bit series.
Tools used are Microchip MP-Lab X, XC32, XC8, RealICE, ICD 4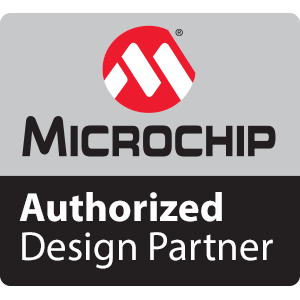 Specialises in designing with Microchip products. Visit the Microchip Technology web site for more information by clicking here.

 Altium Designer is used for all Schematic Capture and PCB layout.